Product Description
The properties of FEP copolymer are similar to those of PTEE, but its heat resistance is slightly lower, and it can workat- 85℃ + 205℃ for a long time, andat - 200℃ +300℃ for a short time ; it has high impact strength,creep resistance, and low temperatureflexibility, which is better than PTEE ; its crystallinity is different with the heat treatment temperature, and its molding processability is good ; it is non-toxic, non sticky, electrical insulation, wear resistance and chemical stability are better than PTEE It has excellent high and low temperature resistance, oil resistance and chemical reagent resistance. It is mainly used for insulation sheath of mechanical equipment, medical equipment,communication equipment, chemical industry, automobile industry, main insulation of motor rotor, water treatment, coating of roller barrel in oil field.
Product features
Corrosion resistance : only fluorine and alkali metals play a role in it at high temperature, and have no effect on all other inorganic organic acids, bases and esters.
High and low temperature resistance :- 85℃to 200 ℃ high temperature
Low water absorption : low water absorption < 0.01%
Incombustibility : no combustion in the air (oxygen index> 95 vo.%)
Non toxic: physiological inertia
High transparency: low refractive index in the plastic
Non stick: hydrophobic, oil repellent
Electrical property : high insulation : the dielectric constant viscosity of 60hz- 60mhz at high and low temperature is 2.1.Even if the surface is damaged by diving, there will be no conductive track.Volume resistance > 1018 Q m, surface resistance > 1013 Q, arc resistance 》165S No leakage of electricity
Low friction: dynamic friction coefficient 0.2-0.3
Machinability : easy for secondary processing, self sealing, self welding,flanging and coil tube. Heat shrinkage ratio : 1.6 :1
Heat shrinkage temperature : 120℃~ 200℃
Technical index
---
Product specification (1.6:1)
Max ID 100 mm
---
Product specification (1.3:1)
Max ID 100 mm
---
Product Specification
Place of Origin: China
Brand Name: YOZONE
Model Number: tsmcay-15
Pipe Material: 100% Virgin FEP
Material brand: Daikin chemical, DuPont. Dongyue & Chenguang (Domestic)
Specification: 3 - 100 mm, customized.
Length: Customized
Thickness: customized,
Shape: Round
Color: transparent, Black, Red or Blue, customized.
Heat Shrink Ratio: 1.3:1 and 1.6:1
Full Shrink Temperature: 350°C
Tolerance: ±0.05 mm
Tensile strength: >12.4Mpa (different specification are different)
Working Temperature: -65 - 260°C
Chemical Resistance: stable in most medium.
Electrical Property: Insulation Resistant
Certification: UL, CE, FDA, RoHS, REACH.
Standard: ISO9001:2008.
Test: SGS passed
Sample: Free
Payment: T/T
Service Life: Depends on environment, please kindly consult our engineers.
Application: Petroleum transportation, food procession, electrical and etc.
Supply Ability
100000 Meter/Meters per Month Plastic FEP Heat Shrink Tube
Lead Time
---
Packaging & Delivery
Plastic FEP Heat Shrink Tube into Carton and Wooden Pallet
Port: Tianjin, Shanghai, Shenzhen, Qingdao.
We are one of the professional manufacturers and suppliers of Chinese fep heat shrink tubing, if you are interested in our Teflon fep tubing, chemical fluorine fep tubing, fep corrugated tubing, high purity pfa tubing made in China, please contact us immediately!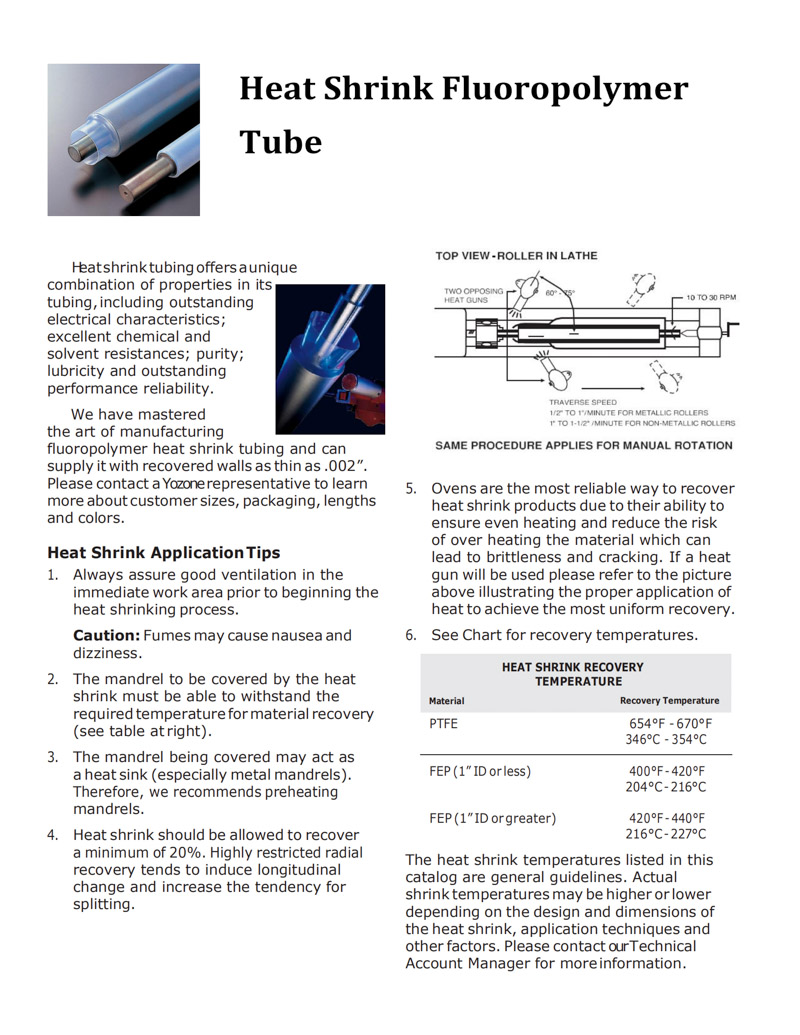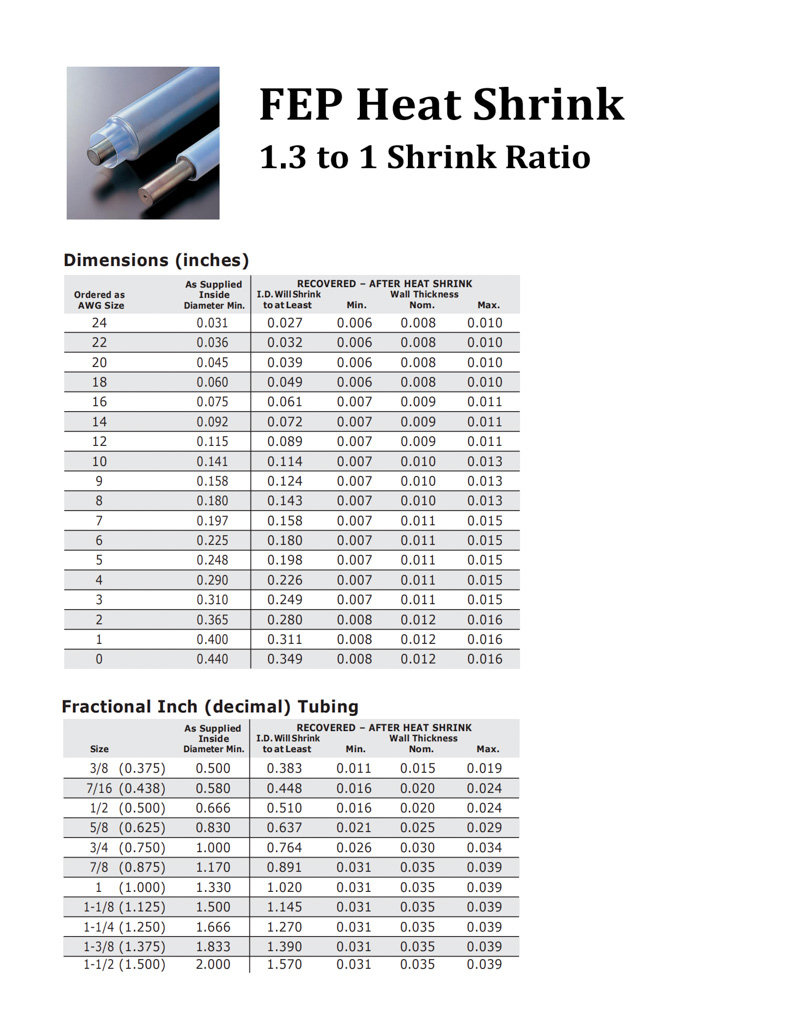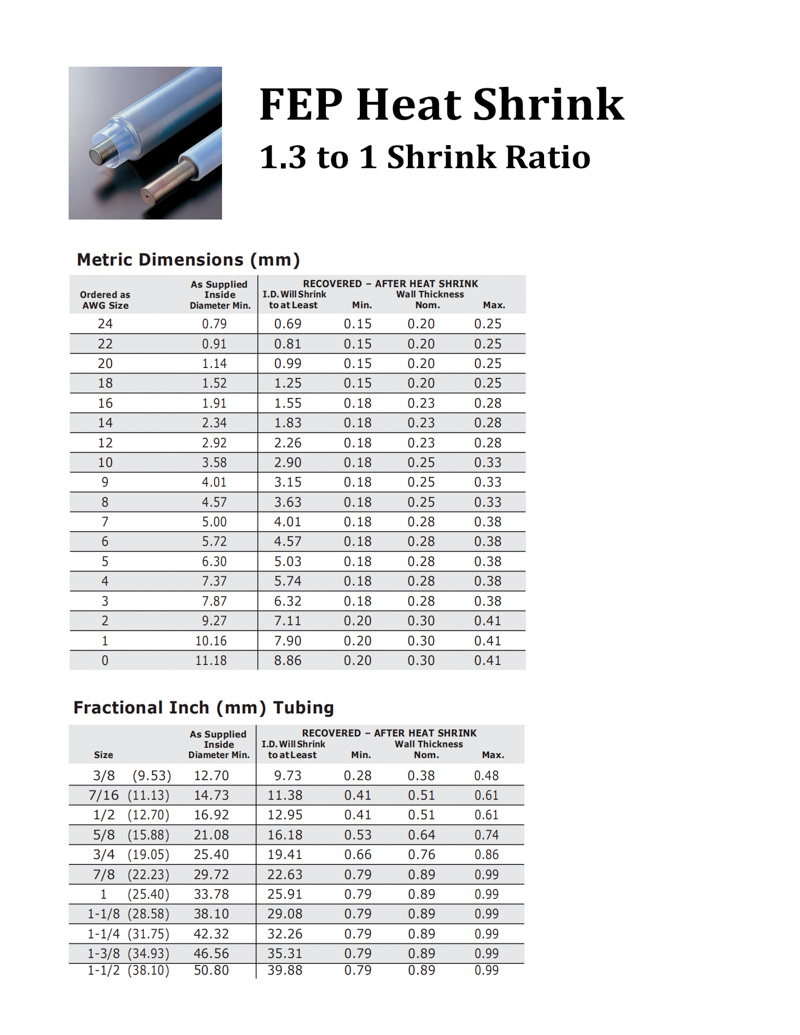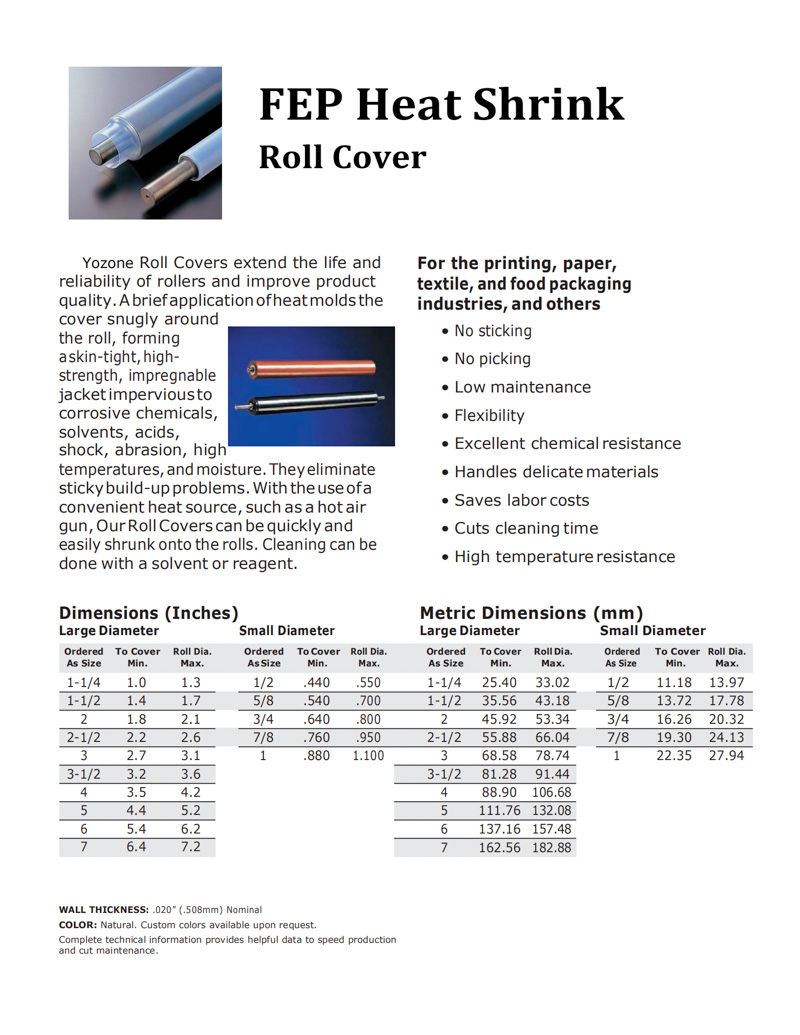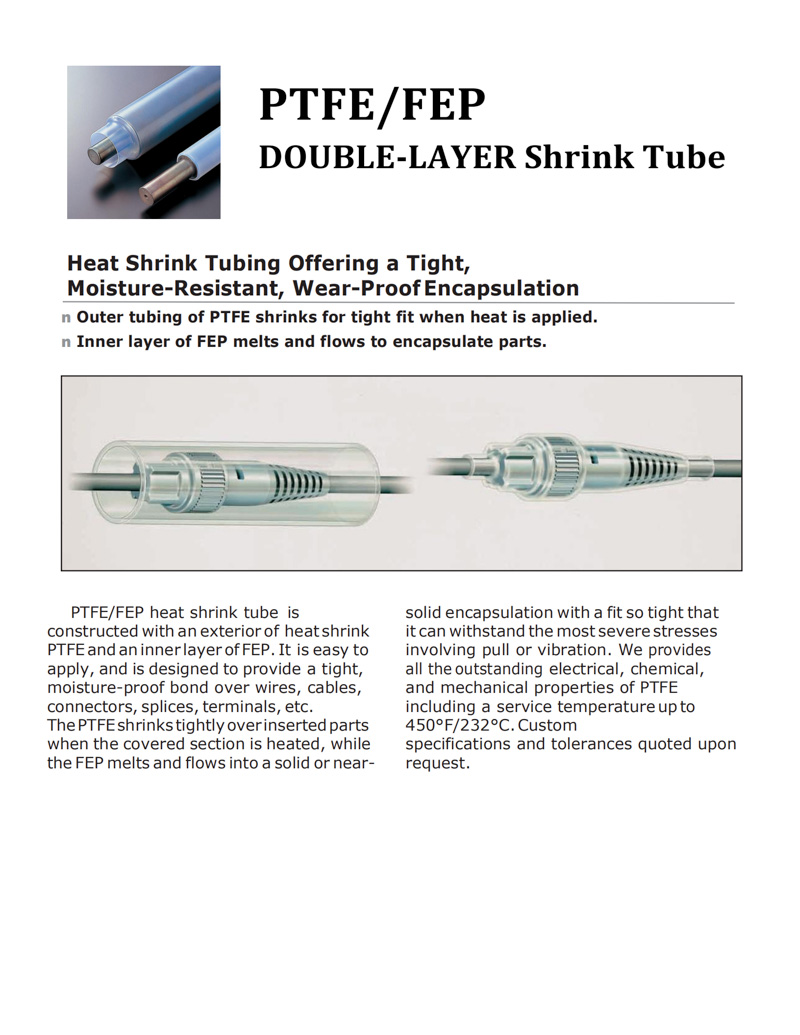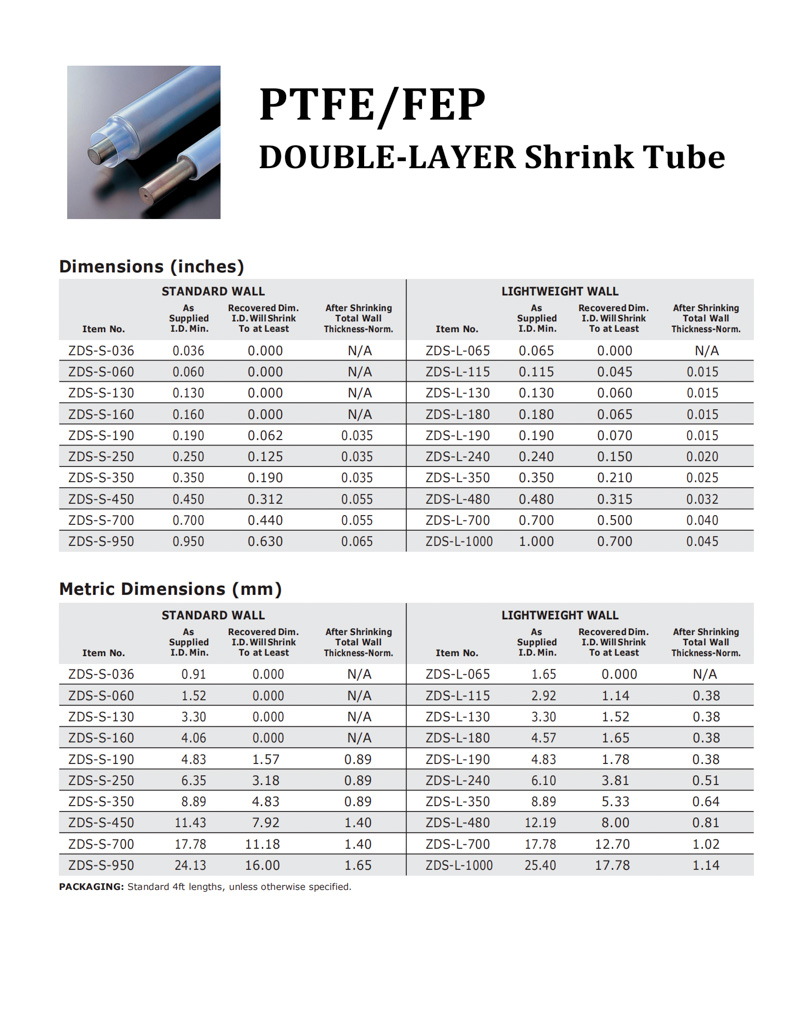 ---